The holidays are made merry with glowing lights and festive decorations, but its food that makes the occasion. Ask almost anyone and they'll have a favorite memory of a special dish served at their house for Thanksgiving or Christmas. A dish that there mother or grandmother made, sometimes passed down from generation to generation.
This holiday season we decided to ask people from our newsroom and around the community to share their favorite family recipe and why it makes the holiday for them or their family.
Stuart Whitaker, the Herald-Press photographer, will argue that his mother, Emma Whitaker's, cornbread dressing recipe is the very best.
"The best dressing I have ever eaten in my life is moms," Whitaker said. "I have tried to duplicate it in my years of cooking and it's just not the same. I claim it's because of the secret ingredient she adds – "Love." I look forward to the holidays every year because of her turkey and dressing and sometimes glazed ham and dressing. So much love goes into these recipes. The cornbread is what makes it all come together. The other recipes were handed down from her grandma to her mom and the to her. The cornbread she developed to help my dad with his diabetes. It's better than regular recipe for the diabetic."
Cornbread
1 cup of yellow stoneground cornmeal
½ cup flour
2 teaspoons baking powder
1 teaspoon salt
1 tablespoon of sugar
1 egg
2 tablespoons melted shortening or olive oil
Add a little milk to mix. Add chopped celery and white onion to mix. Put oil in iron skillet. Pour batter into hot oil. Cook 45 min at 375 degrees.
Turkey & Dressing
Ingredients:
Turkey
Giblets, livers
Cornbread batter
Chopped celery
Chopped onions
1 – apple
6 boiled eggs, chopped
Swanson's Chicken Broth
two slices of bread
flour
Wash and grease turkey. Place a baking bag following direction on the Reynold's box.
Take neck, giblets, livers, etc and simmer for a couple of hours in pot of water.
Make cornbread batter and add chopped celery and onions and bake.
Crumble cornbread in large pan. Add chopped apple, six boiled chopped eggs. Add turkey broth, save 1 cup for gravy. Add more juice if needed to make moist by using Swanson's Chicken Broth. Crumble up two slices of bread into mixture. Take giblets out of water and chop. Add one cup turkey broth to water, more if needed out of cans of Swanson's Broth. Add flour mix to thicken gravy. Chop six boiled eggs and add to gravy; then add giblets and simmer.
Giblet Gravy
Chopped gizzards, liver and giblets from inside turkey, boiled
3 to 4 T. flour, whatever is needed to thicken
Turkey broth
six boiled egg chopped
Cooked turkey
salt and pepper
Put flour in a bowl then add turkey juice. Add a little turkey, boiled gizzards and liver.r. Salt and pepper. Add six boiled chopped eggs.
Our Sports Writer Juwan Lee always looks forward to this holiday cake.
Juwan shared:
"The older I get the more I cherish the many memories of yesteryear I gained as a child. The early mornings running down to the tree to see my gifts, the anticipation of my favorite cousin coming over later that day and the late night rides enjoying Christmas lights with my friends.
Now, more than ever, I feel less excited for the gift-giving portion of Christmas but instead the time I can spend cherishing the people I love. Every Christmas my mother would make a dessert dish that my entire family looked forward to, this eventually turned into a passion of hers when I left for college.
One year it would be a lemon pound cake. Another year it could be a 7UP cake, but in recent years her Amaretto Liqueur Cake is what has stuck as a traditional request. The cake is wonderful, but what is most important is for just those moments we are present in each other's company. It brings to light another year of us being able to hug and laugh with one another. And that is what always makes my mother's desserts so special."
Amaretto Liqueur Cake
Ingredients:
4 large eggs
2 cups sugar
2/3 cup oil
2 tsp baking powder
2 cups flour
1 pkg vanilla pudding
3/4 cup orange juice
1/4 cup Vodka
1/4 cup Amaretto flavoring
Instructions:
Preheat oven to 350 degrees. Mix all the ingredients together. Pour into 9″ bundt pan. Bake 1 hr 350 degrees. Let cool.
Amaretto topping
Melt the following ingredients in a saucepan:
1/2 cup unsalted butter
1/2 cup light brown sugar
1/2 cup white sugar
1/3 cup half & half
3 tablespoon amaretto flavoring
Glaze over cake.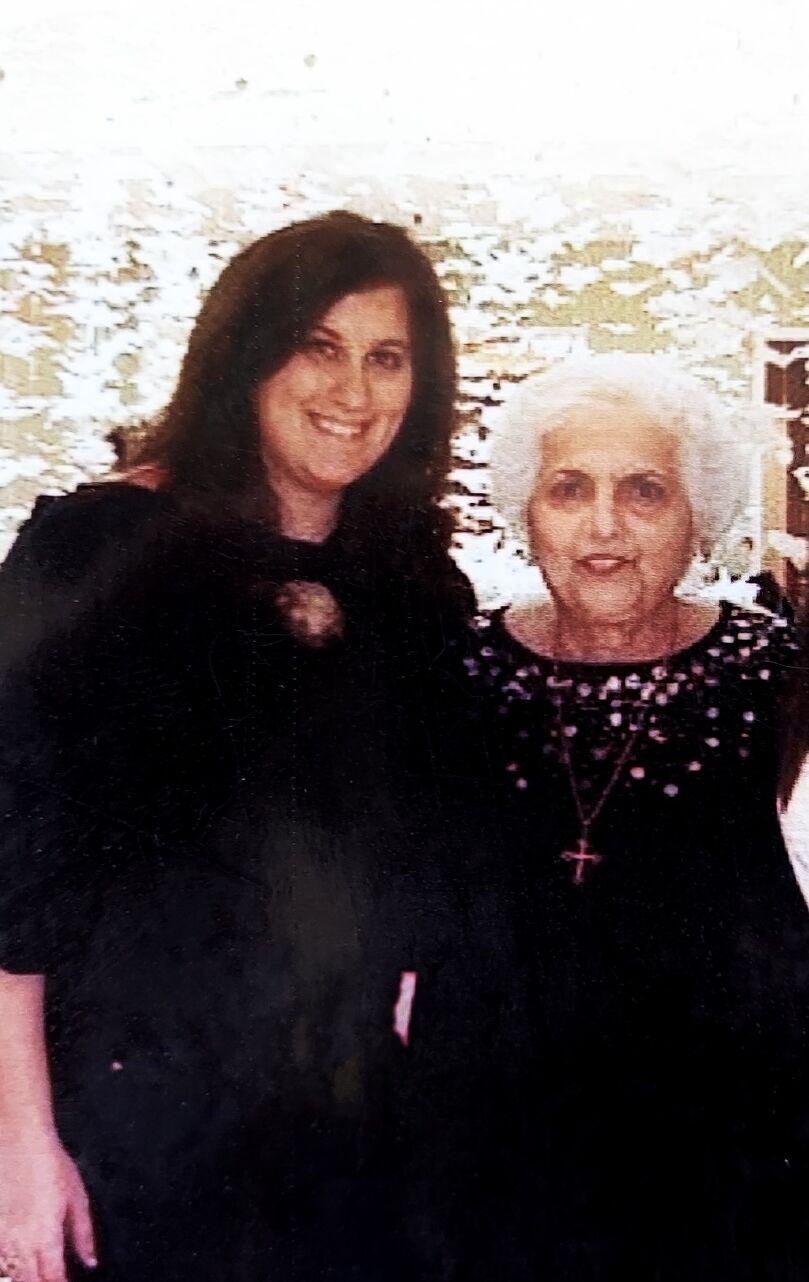 For Palestine native Sara George, it wouldn't be the holidays without this Arabic dish of stuffed cabbage leaves, Malfoof, she learned to make from her grandmother.
George shared:
"There are several words for grandmother in Arabic, and we used "Taita." Like many grandmothers, Taita enjoyed spreading love through her cooking and no one ever left her home hungry. On each holiday, we would have large family gatherings. Taita would display the many pots and platters of Middle Eastern food on her great kitchen island and we would gather for a family prayer. As we blessed the food, the aromas would fill the air and anticipation for the meal would mount. Sometimes, as we lowered our heads, I would see Dad lifting the lid on the cabbage roll pot and sneaking a roll. Somehow he always ended up standing near that pot. If Taita caught him, she would scream at him, "Jess, get out of that pot!" Dad inherited his love for food and cooking from his mother. Both of them are gone now, but the memories of these times with them will last forever.
Taita prepared stuffed cabbage rolls for almost every holiday and gathering. There are fifteen of us grandchildren, and this was one of our favorite dishes. The recipe is special to me because she taught me how to prepare it. Keeping up with her was difficult because she worked quickly and did not measure her ingredients. She threw in a dash of this and a splash of that, cooking by sight and smell. It took us two or three cooking sessions to get the actual measurements down correctly.
I know that many people will leave out an item or two to keep their recipe unique, but we did not do that. This recipe is from my grandmother's heart and I want everyone to experience the flavor and love as I have throughout the years. Sahtein!"
Stuffed Cabbage Leaves (Malfoof)
2 heads of cabbage
1 lb sirloin steak
1 cup rice
2 tbl butter
Salt
Pepper
Allspice
pods of garlic
3 pieces of bacon
1 Tbl dry or fresh mint
4 or more lemons
Soak 1 cup of rice in hot water. Cut the sirloin into small square pieces, about 2-3 cm across. Drain the rice. Melt 2 tbl butter and pour onto the rice. Add salt and pepper and ½ tsp allspice. Mix the meat with the rice. Set aside in the refrigerator.
Core out the cabbage the best you can.
Remove the cabbage leaves: Boil a large pot of water and add salt. Put the head of cabbage in the pot. The heat and steam will soften the leaves and allow them to be separated and removed easily. Use a spoon to slip in between the leaf and the head and slowly peel the off the leaf. As you get closer to the center, you may need to cut more of the core so the stems are free. Leave the outer leaves in the pot while you remove the rest of the leaves, they will need a little more boiling to soften so you can roll them later.
As you remove the leaves, set them on a cutting board. Cut the larger leaf in half or thirds and completely remove the stem. Do not cut the smaller leaves; just splice the top layer of the stem, so that the leaves can be rolled without the stem getting in the way. Set aside.
Place the bacon at the bottom of your pot.
Rolling the cabbage: place a small amount of the meat/rice mixture on one side of the leaf. Leave a little room in the initial roll so the rice can expand when cooked and not burst the cabbage roll. Roll the leaf. Leave the ends open (not like rolling grape leaves where you fold in the ends). When the leaf is rolled, squeeze the entire cabbage roll in your hand. This binds the leaf and rice together.
Stack the cabbage rolls in the pot very tight and by layer and criss-cross the layers. This helps keep them together as they cook. Add garlic pods and mint throughout the pot as you stack the layers.
When you are finished stacking, pour the fresh lemon juice on the cabbage rolls. The more lemon juice, the better. Add more garlic pods, mint, and a little more salt and pepper. Fill most of the pot with water. Bring the pot to a boil. Reduce to medium heat. Then place an upside-down small plate on the cabbages to hold them down. Cook the cabbages for about 2 hours.
If you need to save them, you can place the cabbage rolls in a Pyrex and cover with foil to put in the freezer.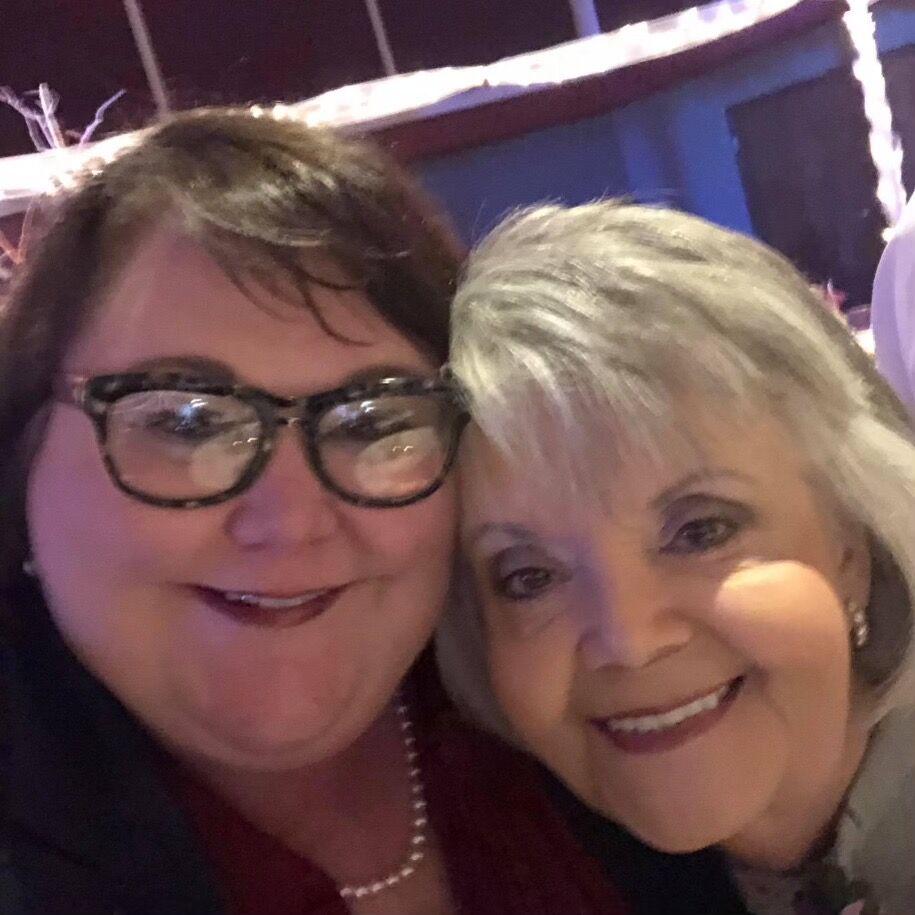 It's not the holidays for our District Attorney Allyson Mitchell unless a holiday fruit salad, known to her family as "Idiot's Delight" is served.
"This is a recipe from my mom, Kathy Thomas," said Mitchell. "It is from her grandmother, Ellen Horn. My mom said that growing up MeMe (Ellen Horn) made it at every holiday. My mom said the family dubbed it "idiots delight" because they always ate so much of it that some of them almost got sick."
Holiday Fruit Salad
Ingredients:
4 T sugar
4 T vinegar
2 eggs well beaten
*cook the above until thick and cool
2 C of cherries
2 C of crushed pineapple
2 C of oranges
2 C of Bananas
2 C of apples
2 C of marshmallows
*add the above to one pint of whipped cream
Directions:
Mix all well and serve.

https://www.palestineherald.com/columnists/cooking-up-memories-for-the-holidays/article_757cae8a-6455-11ec-b8e9-1f5c71e283b4.html