Robert and Becky Brunet are the owners and operators of Momma Pearl's Cajun Kitchen, an award-winning restaurant on the city's far north side. He is the chef and Becky runs the front of the house. Named after Robert's mother, Pearl Theriot, the restaurant offers what few others in Colorado Springs do: Cajun specialties like po'boys, etouffée, jambalaya, frog legs and "a side of real alligator."
The eatery was born from the couple's challenges of being evacuated from their home in Louisiana after hurricane Katrina, as well as career changes, and has survived the tribulations of the pandemic.
"If life isn't an adventure, what's the point?" Robert asks.
And his life has been full of adventures (read: challenges). Robert is the 10th of 13 children, born in 1959 in Houma, La. Houma is about an hour's drive from New Orleans and sits along the famous Cajun Bayou Food Trail, a collection of favorite local establishments located in the state's Lafourche and Terrebonne parishes.
Shortly after he was born, his family moved to the New Orleans area, where he confronted his first of many hurdles.
"When I started first grade, I was classified by the school system as retarded and placed into special education," Robert said. "Remember, that was in the '60s. Today I would be classified as having a learning disability. I heard a lot of, 'You can't do this or that,' because I was too small, too short. I wasn't picked to be on teams, so I didn't get to play football or other sports."
He always challenged himself to prove naysayers wrong.
"I'm proud of my accomplishments," he said. "I was the first child in my family to go to college and get a degree in computer science."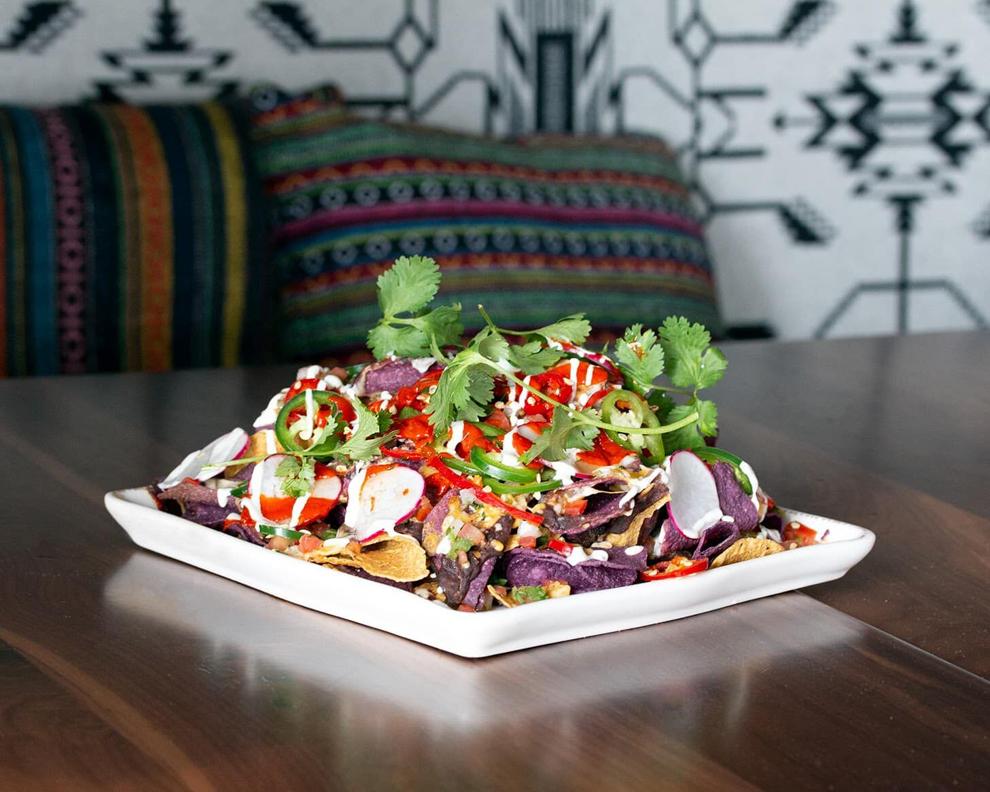 After graduating from college in 1984, he began a very successful career in the computer technology industry in New Orleans. In 1996, his work took him to an event in New Mexico, where he met Rebecca ("Becky") Beale.
"In the mid '90s, I had a job programming for a company that did Mardi Gras-style parties in New Orleans and around the country," he said. "That was my first exposure to the hospitality industry. We were staging a big party for a corporation's convention in Albuquerque (New Mexico). Becky was the event manager at the hotel in Albuquerque where all the production team and musical talent would be staying."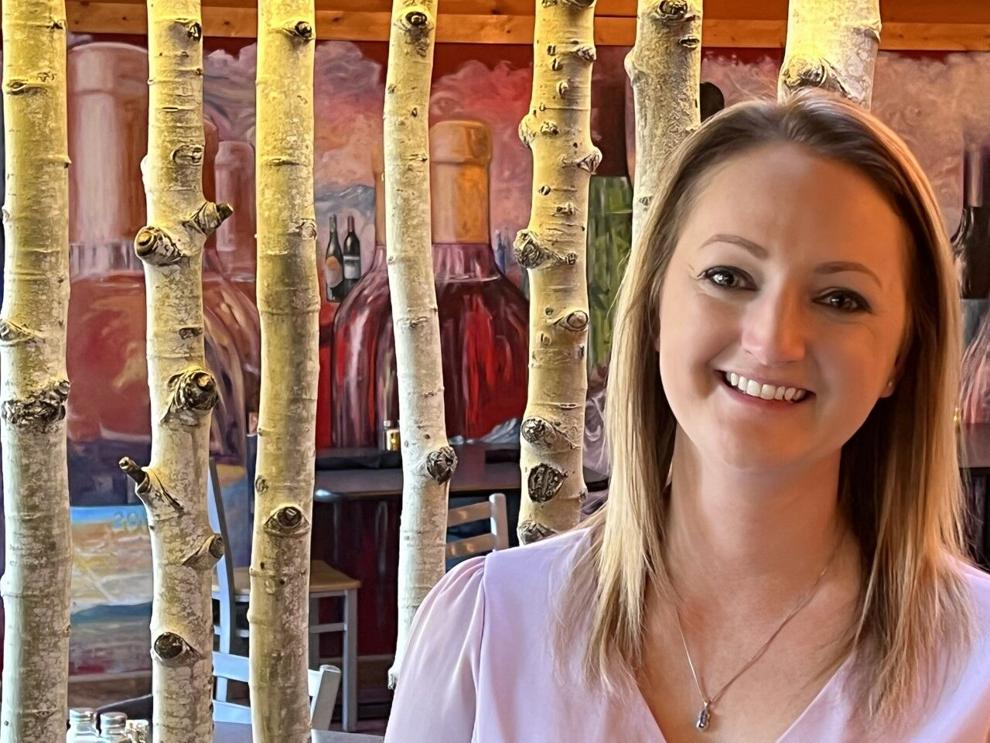 After the shindig, he returned to New Orleans. The couple carried on a long-distance relationship, which led to marriage. Becky later secured a position at the JW Marriott in downtown New Orleans and relocated there with her two children to be with Robert.
When Katrina hit in 2005, Robert, Becky and their family were in the city when it began to flood. They packed everything they could and started driving.
"We traveled all the way to Fort Worth, Texas, before we could find a hotel that had room for us," Robert said.
Becky had lived in Colorado Springs before, and while they were evacuated, she started doing some job searches.
"She reached out to The Broadmoor and was able to get a job as a special events coordinator," Robert said. "Nine months later, I got a job with a company that had a contract with Air Force satellite control network. We bought a house, and everything was going great."
Things started to fall apart in 2010 when Becky was laid off from The Broadmoor, and four months later Robert lost his job.
"We went from a six-figure income to less than $30,000 a year," Robert said. "I had just turned 50 and … I wanted to do something that when I got up in the morning, I wanted to go do it. Something I could be passionate about."
He started thinking about making a living doing something he'd done growing up: cooking.
"We all cooked, with my mother working all the time to help support the family," he said. "In Louisiana, cooking is genetic. Cooking was something I could also build a business around."
He started by making and selling roast beef po'boys and gumbo at farmers markets around Colorado Springs.
"I tried to sell gumbo at 7 o'clock in the morning," he said. "They didn't sell very well since most of the markets were early in the morning, and people were not hungry for heavy dishes. I started making Cajun-seasoned breakfast burritos, and they sold like crazy."
He later started an in-home chef business called The House Chef of Colorado Springs, where he prepared Cajun dinners for people at their homes, since he didn't have a commercial kitchen. At its high point, he had nine chefs working for him, serving around 35 dinners a week.
"In 2013, one of the chefs told me about a small restaurant in the Rockrimmon area that was for lease," he said. "That became our first location for Momma Pearl's Cajun Kitchen."
They stayed there more than seven years.
"The first year, we made $150,000 in revenue with our six tables," he said. "We barely kept afloat. By 2019 we made $660,000 in the same spot. We were averaging a 27% growth year over year there. I knew we were blessed with a very strong following."
Meanwhile, Becky had continued working in hotels and other businesses as an event coordinator.
"She literally kept us from starving to death during the first few years of running the restaurant," Brunet said.
In 2015, Becky brought her experience with front-of-the-house management and customer service to Momma Pearl's.
"She jumped in and made this place work," Robert said.
In 2020, the couple took a big leap of faith and moved the restaurant to its current location off Northgate Road in the Polaris Pointe Shopping Center. It is vastly larger, with a full bar. Of course, we all know what happened that year. The pandemic put the brakes on the eatery, and business slowed down as they pivoted to takeout. But the Brunets have persevered.
During the shutdown on dine-in service, Robert, like many other chefs and restaurant owners, offered support to each other. He produced several podcast videos to promote to-go services at independent restaurants in the Springs. Later he launched the "Feed It Forward" Facebook page, to encourage eateries to donate their unused emergency food items to local food banks.
He got a break in early 2021, when Robert Irvine's Food Network reality show "Restaurant Impossible" came calling. The premise of the series is that within two days and on a materials budget of $10,000, Irvine renovates a restaurant with the goal of helping to restore it to profitability and prominence. He assesses its problems and then creates a plan for new decor, oversees the refurbishment, calculates profitable food costs, adjusts the menu, resolves conflicts and/or trains the staff.
"It was a raw and real, truthful experience," Becky said.
Robert said, "I was proud of Becky for the honesty she shared with the producers of the show."
The restaurant got a fresh, upscale look. The menu has basically the same Cajun delights that have kept Momma Pearl's doors open all these years. Irvine did create a few new dishes, which are proving to be crowd-pleasers, such as Cajun meatloaf patti melt and catfish cioppino.
"This restaurant is our life," Robert said. "We don't have 401(k)s or savings left — we had to live on those for a long time. Now, the restaurant is our future. A message I always tell my kids is, 'You only fail if you quit,' and I'm not quitting."
contact the writer: 636-0271.
https://gazette.com/life/colorado-springs-chef-puts-cajun-food-on-culinary-map/article_6b03e682-6cd2-11ec-8289-a77ab9d890e9.html